Leadership and Governance
Traders Point Christian Schools is an incorporated 501(c)3 not-for-profit organization and is governed by a self-perpetuating board of directors. This board is composed of parents, community members, and the Head of School. One board member is appointed as liaison with our founding church, Traders Point Christian Church. Traders Point Christian Church elders must approve all school board members.
Leah Brown
Jim Bucher, Board Treasurer
Dr. Blair Dowden
James Gilbert
Monica Johnson
Dr. Jodie Meyer, Board Vice Chair
Mike Tooley
Dr. Jon Wilhite, Board Chair
Paul Williams
Contacting the Board
If you wish to reach a member of the TPCS School Board, please email Mr. Paul Williams at
pwilliams@tpcs.org
.
TPCS Senior Administration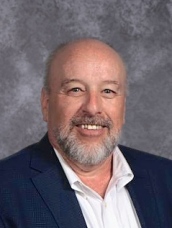 Paul Williams
Head of School
Mr. Williams brings a wealth of experience to TPCS, having served as head of school for 24 years at Killian Hill Christian School in Georgia and Freedom Christian Academy in North Carolina. In these roles, he was known as a passionate and caring educator with expertise in long-term academic program innovation, planning, and execution. He is uniquely gifted as both a visionary and a sustainer. Most importantly, he is passionately kingdom education focused, as was evident in every conversation and interview.

Paul received a Bachelor of Arts degree in Secondary Education Science from Tennessee Temple University and a Master of Arts degree in Educational Leadership from Georgia State University. Paul is a contributing author for "The Capture Project" for chapter 19, entitled "Technology Integration". Some of his strengths include: academic program planning; budget development & administration; spiritual formation; institutional leadership; performance management; organizational & educational system design; technology aptitude; change management; and culture development.

Paul and his wife, Phyllis, have been married for 37 years and have four grown children and five grandchildren. They look forward to the marriage of their daughter this July.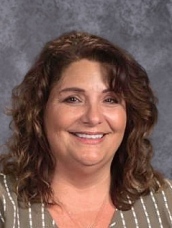 Debra Byely
EC Principal
Debbie Byely began her journey at Traders Point as a parent and classroom volunteer. Having previously taught grades 1-3 in IPS, she started assisting in the Early Childhood as a result of her children taking part in the program. Eventually, she would also teach in Kindergarten and grade 2 at Traders Point Christian Academy. An Indiana University graduate with a bachelor's degree in Elementary Education, Debbie is currently back in preschool as the Early Childhood principal.
Debbie has been married to her husband Vadim for thirty years. Both of their children are proud graduates of Traders Point Christian Schools. Olivia (26) was in the first high school graduating class and is now a critical care nurse at Eskenazi hospital. Her son Isaac (21) is a junior at Purdue University studying Aeronautical Engineering. The Byely family are world travelers having extensively toured Europe via the Mediterranean and Baltic Seas, and more recently traveling to Israel. However, the family is always happiest on a warm beach close to the ocean.
Outside of school, Debbie spends time reading, watching Art house movies, and keeping up with her Jack Russell/Poodle mix, Abraham. She has been a member of Traders Point Christian Church for the last eight years and feels blessed to serve and work at the church.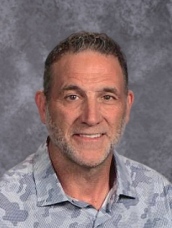 Kraig Cox
Director of Operations
Joining the TPCS staff in 2010, Kraig serves as the Director of Operations in addition to developing strategic community partnerships to benefit our school. He has served in Christian education in various administration roles for over 15 years including athletics, programs, student development and fundraising. He also has over 20 years of coaching experience and currently serves as our Boys Varsity Basketball Coach. Kraig and his wife Vronda attend Traders Point Christian Church. They have one son, Myles. Kraig has a heart for people and is always looking for opportunities to connect and build relationships. He enjoys spending time with family, impacting the lives of others, along with any outdoor recreational activity.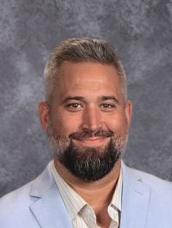 Ryan Gallagher
Chief Advancement Officer
Ryan began his advancement career at his alma mater, Bowling Green State University. Over the last 15 years Ryan has held multiple leadership positions for not-for-profits, including those with a local, regional and national mission. Most recently Ryan served as the Director of Individual Giving at the National FFA Foundation, where he led fundraising strategy and operations for the annual giving, major gifts, planned giving, research, and stewardship functions. Ryan attends Traders Point Christian Church and is married to Kim. They have four children: Grace, Grady, and twins Silas and Sawyer. Ryan enjoys spending time with his family outdoors, and is always up for a good hike, camping trip or backpacking expedition. Ryan is also a dedicated and loyal Cleveland Browns fan.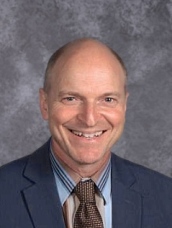 Nathan Mylin
Lower School Principal (K-6)
Nate is an experienced and successful administrator who has been an educator for 28 years. He comes to us from his most recent position as STEM Coordinator at The Orchard School in Indianapolis. In this role, Nate led a team of 12 science educators in the implementation of STEM initiatives and standards, advised grade level teachers on STEM instruction, provided STEM professional development, promoted STEM initiatives, and developed community partnerships. He has facilitated many creative and innovative student projects including the writing, directing, and producing of a science themed musical. Prior to his latest role, Nate served as Housemaster/Head of Jr. Boarding for Merchiston Castle School in the United Kingdom.
Nate received his Middle School Endorsement and a B.S. in Mathematics and Physics from Butler University and a Masters in Education from Butler University. He holds certification in School Management and Leadership from Roehampton University in England and an Indiana Administrator/Principal's License. He has been the recipient of numerous awards and honors.
Nate and his wife Heather are parents of two Traders Point students: Tennye and Renner and two grown children.
Training scholars. Making disciples. Graduating leaders.